Announcing The Association's 2014 Schedule
All performance dates, times and starring performers are subject to change at any time.
Monday, January 27, 2014 7:30 P.M. Haifa Symphony Orchestra of Israel
The Orchestra, which is the most significant musical institute in the north of Israel, has recently expanded its activities throughout the country.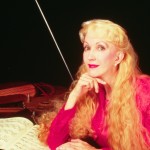 Thursday, February 6, 2014 7:30 P.M. Theresa Walters, Pianist
Known worldwide as "The International First Lady of Piano." A true virtuoso, she holds the audience spellbound with her astonishing playing and visionary stage presence.
Tuesday, February 11, 2014 7:30 P.M. Krasnoyarsk National Dance Company of Siberia
Performing Siberian dances that captivate audiences with their vivid character portrayals, the musical movements and the fanciful patterns of the choreographic design.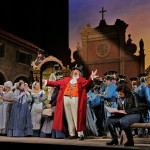 Thursday, March 6, 2014 7:30 P.M. L'Elisir D'Amore performed by Teatro Lirico D'Europa
Donizetti's L'Elisir D'Amore (The Elixir of Love) is a light-hearted comic opera that tells the story of a young, poor man who tries to win the heart of a beautiful woman.
Monday, March 24, 2014 The Academy of St. Martin in the Fields with Joshua Bell
One of the world's most celebrated chamber orchestras. The academy became the first and only orchestra to be awarded the Queen's Award of Export.
PURCHASE MEMBERSHIPS
You can purchase memberships by calling (239) 693-4849, printing out the Subscription Form and mailing it to our post office box, or going to the web site for the Barbara B. Mann Performing Arts Hall.
After October 8th, all membership and single ticket inquiries should go to 239-489-4171, our direct Community Concert line at the Barbara B. Mann Performing Arts Hall Box Office.
Attention Lee County School Board employees. Phone 239-489-4171 for your special rates and students' free season memberships or single concert tickets.